Regular price
$5.00 USD
Sale price
$4.00 USD
Unit price
per
Save $1.00
Sold out
Advanced Contamination Shield
Zero-Contact Cleanup
Odor & Germ Lock System
Safety Beyond Sight
LIMITED LIFETIME WARRANTY
30-DAY MONEYBACK GUARANTEE
MADE TO LAST
Sanidoo Replacement Bags: Efficient, Hygienic, & Environmentally-Conscious
Elevate your pet waste management with our specially-designed Sanidoo Replacement Bags. Crafted to fit seamlessly with your Sanidoo device, each bag ensures a mess-free and odor-contained disposal experience.
Key Features:
Perfect Fit for Sanidoo: These bags are tailor-made for the Sanidoo system, ensuring a snug and secure fit every time.

High-Quality Material: Made from durable, puncture-resistant material, our bags are designed to contain even the messiest of situations, ensuring zero leaks or tears.

Odor-Blocking Technology: Each bag is equipped with an advanced odor-neutralizing layer, locking away unpleasant smells and maintaining a fresh environment.

Eco-Friendly Option: We care for the planet as much as you do. Our bags are created with eco-conscious materials, ensuring they break down faster than regular plastic bags.

Easy-to-Use: Designed for simplicity, each bag is easy to open, attach, and detach from your Sanidoo, making the waste disposal process a breeze.

Generous Quantity: Each pack contains 50/200 bags, ensuring you're well-stocked for multiple outings.
Make your Sanidoo experience even more convenient and hygienic with our top-tier replacement bags. With an emphasis on quality, efficiency, and sustainability, we ensure every walk with your furry friend is as pleasant as it should be!
---
View full details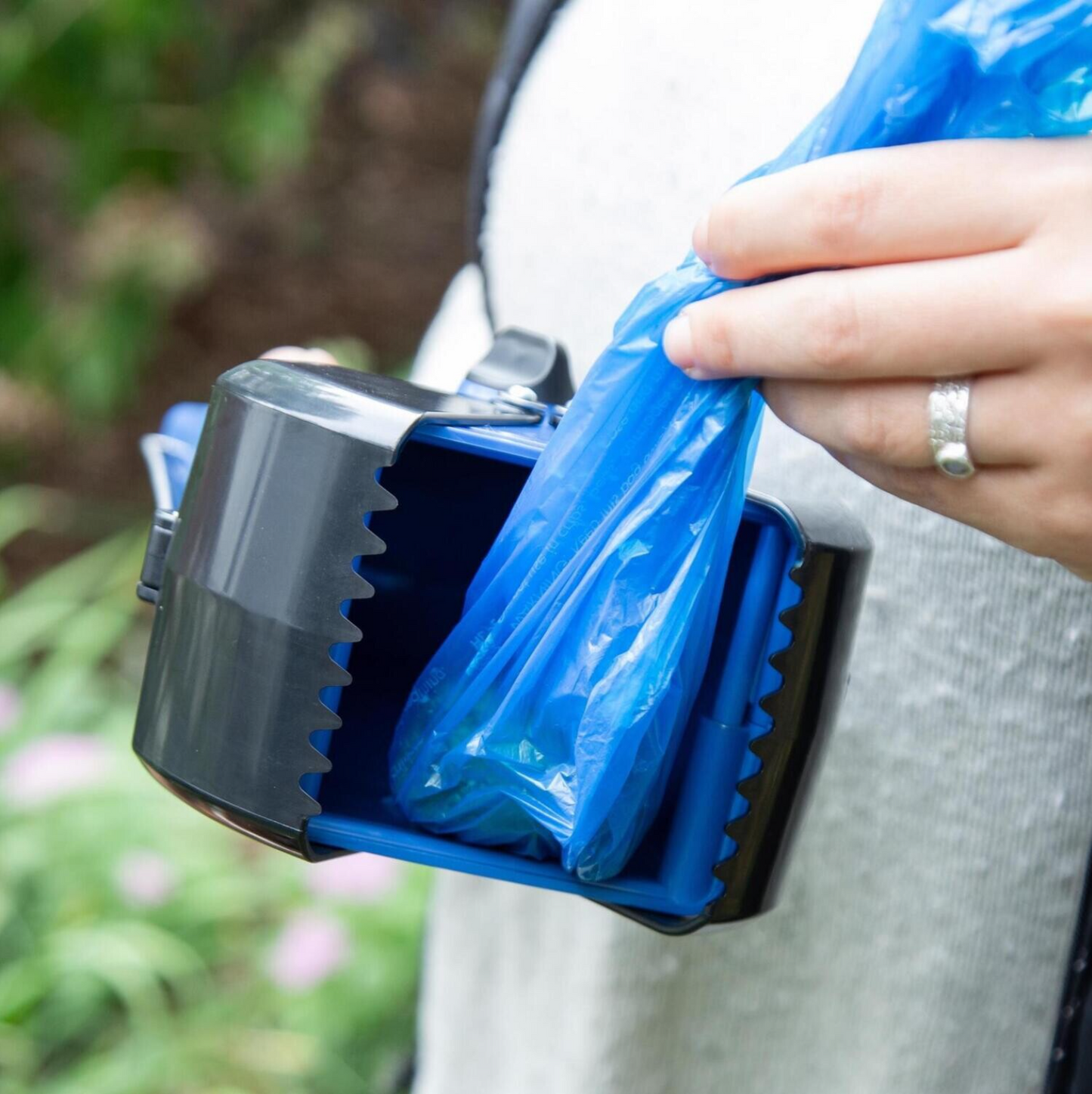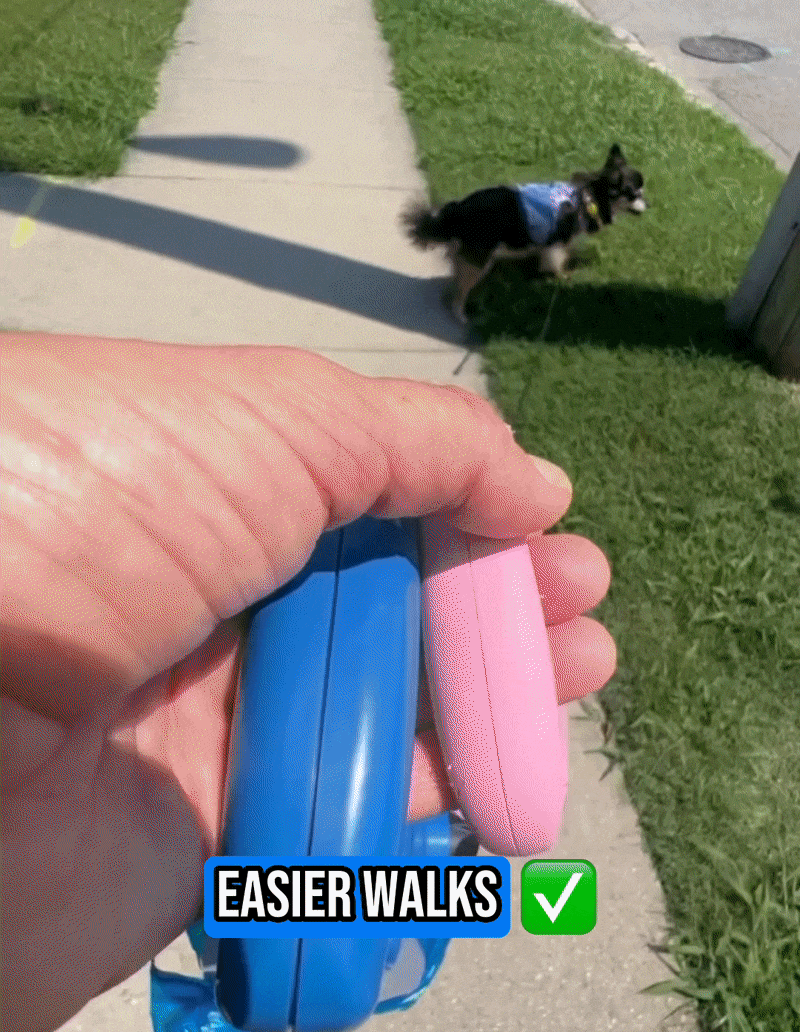 Clean Up Poop in Less than 2 seconds
Wave goodbye to lengthy, messy clean-ups. With Sanidoo's innovative design, you're just a quick action away from a hassle-free experience. Turn the tough chore into a blink-of-an-eye task.
TRAP, TIP, and TWIST
Forget the Inefficient Ways: Sanidoo isn't just another pooper scooper; it's a game-changer.
Simplify your cleanup process: TRAP, TIP, and TWIST. With these easy steps, pet waste is gone!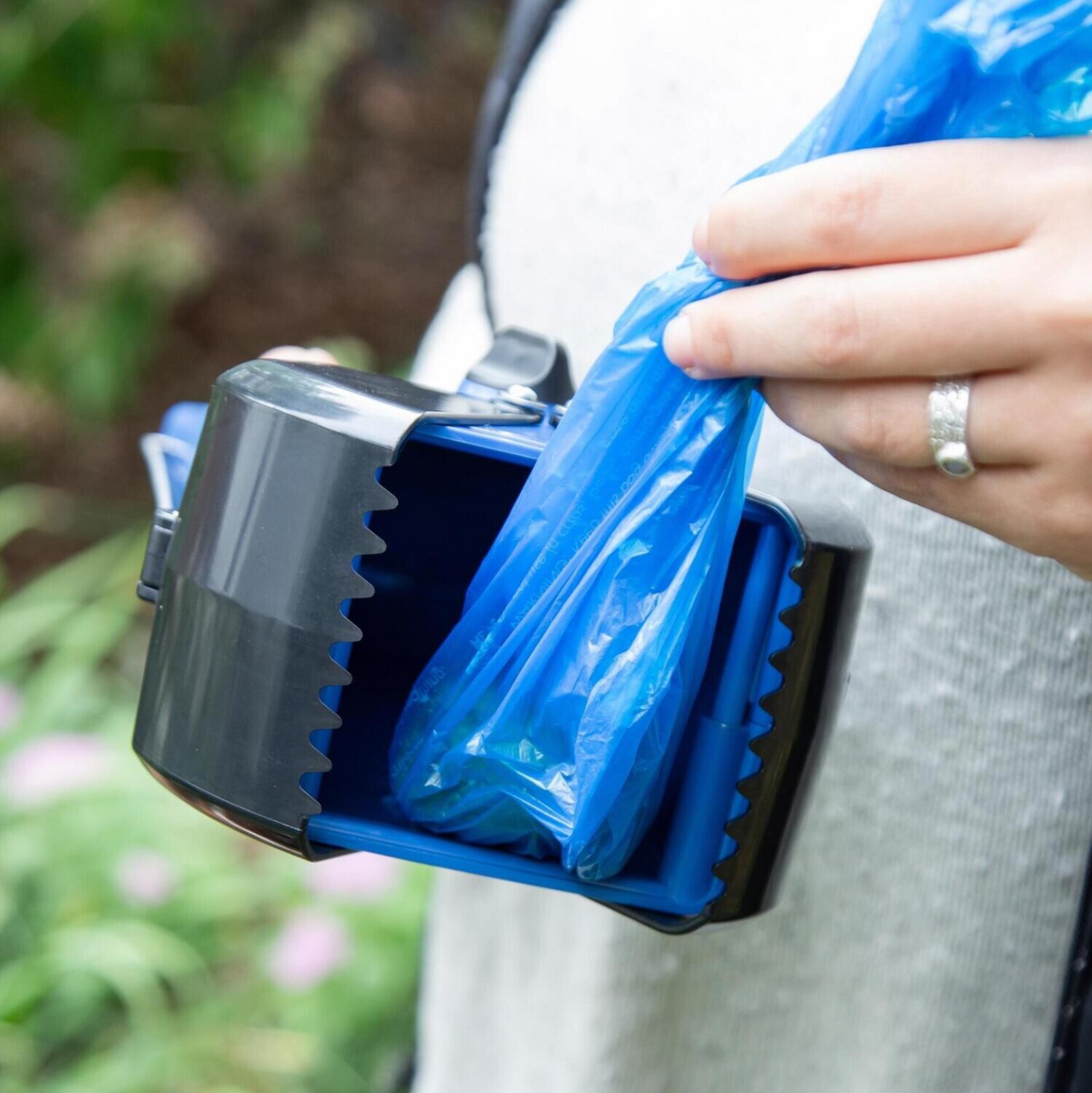 Odor & Mess, Locked Away
Featuring an internal chamber, Sanidoo conceals multiple 'accidents' behind an odor control arm, ensuring both the mess and the smell stay out of your way. 💩
Here's what the internet is saying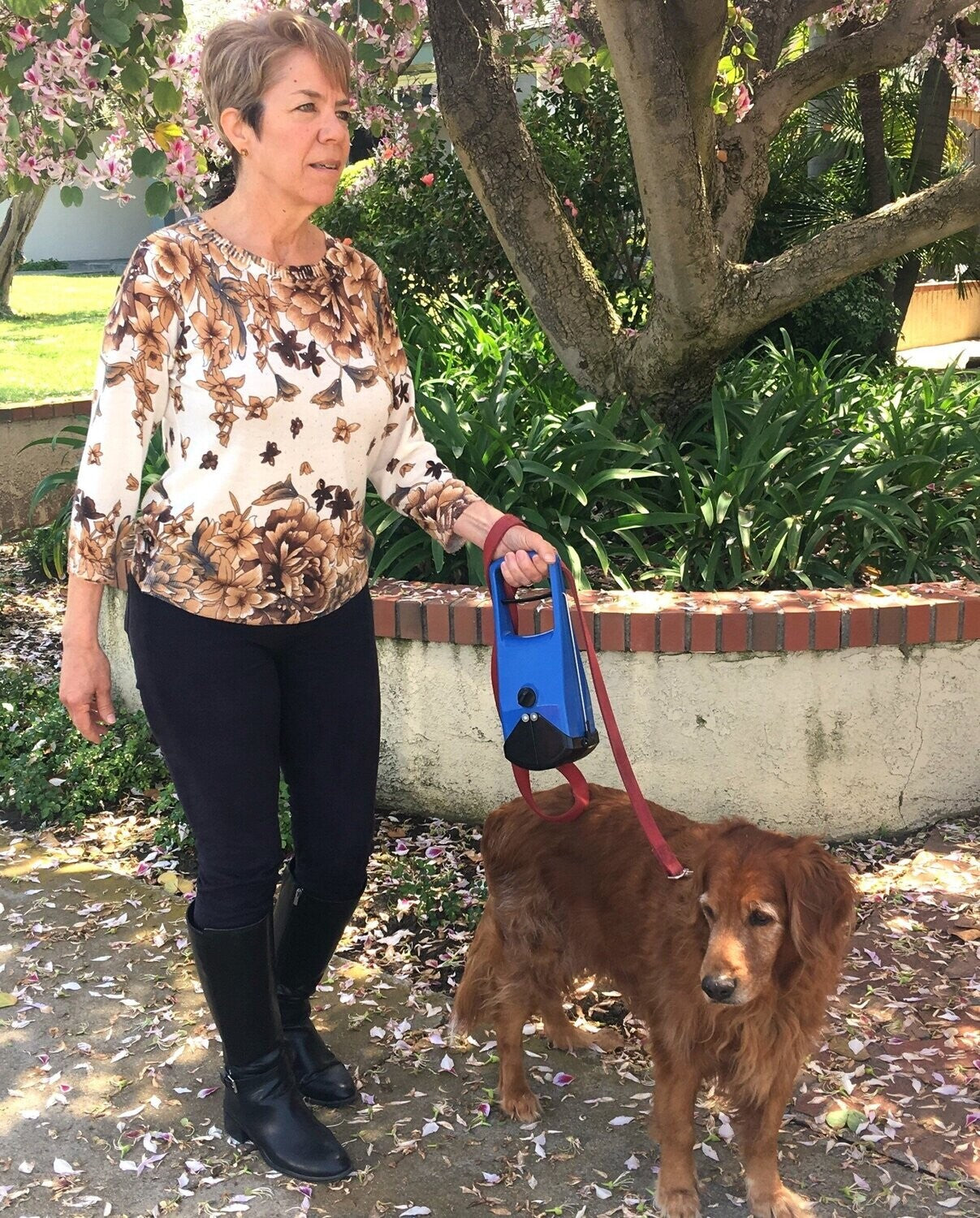 Portability Meets Durability
Crafted from heavy-duty plastic, Sanidoo is astoundingly light at 14 ounces and a compact 12 inches. Whether you're strolling in the park or hiking up a trail, it's your perfect companion. Slip it in a backpack or simply carry it - it's that convenient!
Add to Bag Now
Frequently Asked Questions
How big is the SaniDoo unit?

The SaniDoo is 12″ long and 5″ square.
What is the capacity of the the SaniDoo?

The SaniDoo is best for dogs up to 65 pounds. It can handle refuse up to 4″ across
How much can the SaniDoo hold?

The internal bag can hold four to five items – based on the size of your dog
Here's what Customers are saying about Sanidoo
⭐⭐⭐⭐⭐

"This little gizmo is worth its weight in gold!! It painlessly does the job without me having to get close to the steaming pile. I can use the same bag for 3-5 poops, so that is easier on our landfills. The Sanidoo picks up everything, every time, even cat barf on concrete!!"- Rachel

⭐⭐⭐⭐⭐

"I love my Sanidoo! I use it every day when my dog and I go for our walk. It is so light it takes no effort to carry it with me. It is very easy to use and I never have to get my hands dirty or touch another warm pile again! Thank you for making my life so much easier and cleaner."- Lianne

⭐⭐⭐⭐⭐

"I want to thank you for making my life so much easier. If my pup has to do his business more than once on our walk that I can pick up the 2nd load with the same bag all without ever having to touch or feel that warm feeling you get through the plastic bags. When we are done with our walk, I just undo the bag loops and tie the ends together before I open the trap door and I never have to see the contents. Best purchase I have made in a long time!" - Leslie